I have photographed these gorgeous kids three times now.  Their parents are old and dear friends.  Last year, we shot their session around downtown Belmont, NC and we found some glorious light.  This year, we considered a few different spots, but ultimately Mom chose a location near and dear to their family; the place where Mommy and Daddy were wed.  Right around the time our session was to start, it started to sprinkle (I was beginning to feel cursed….for the 3rd time this fall my sessions were greeted with rain).  Luckily, the shower was short lived and although we didn't have that beautiful sunshine, the fairy tale location emitted its' own light and wonder. 
 All decked out for the Holidays, the gardens were beautiful with thousands of sparkling twinkle lights, ivied passages, arbors and more.  We enjoyed hunting for fairies and spinning in a merry go round.    I felt like Mary in The Secret Garden.  There were so many corners to explore. 
Not every session ends with a visit from Santa Claus, hot chocolate and cookies but that is exactly what we did.  Not a bad night.  Here are some of my favorites from this fairy tale session.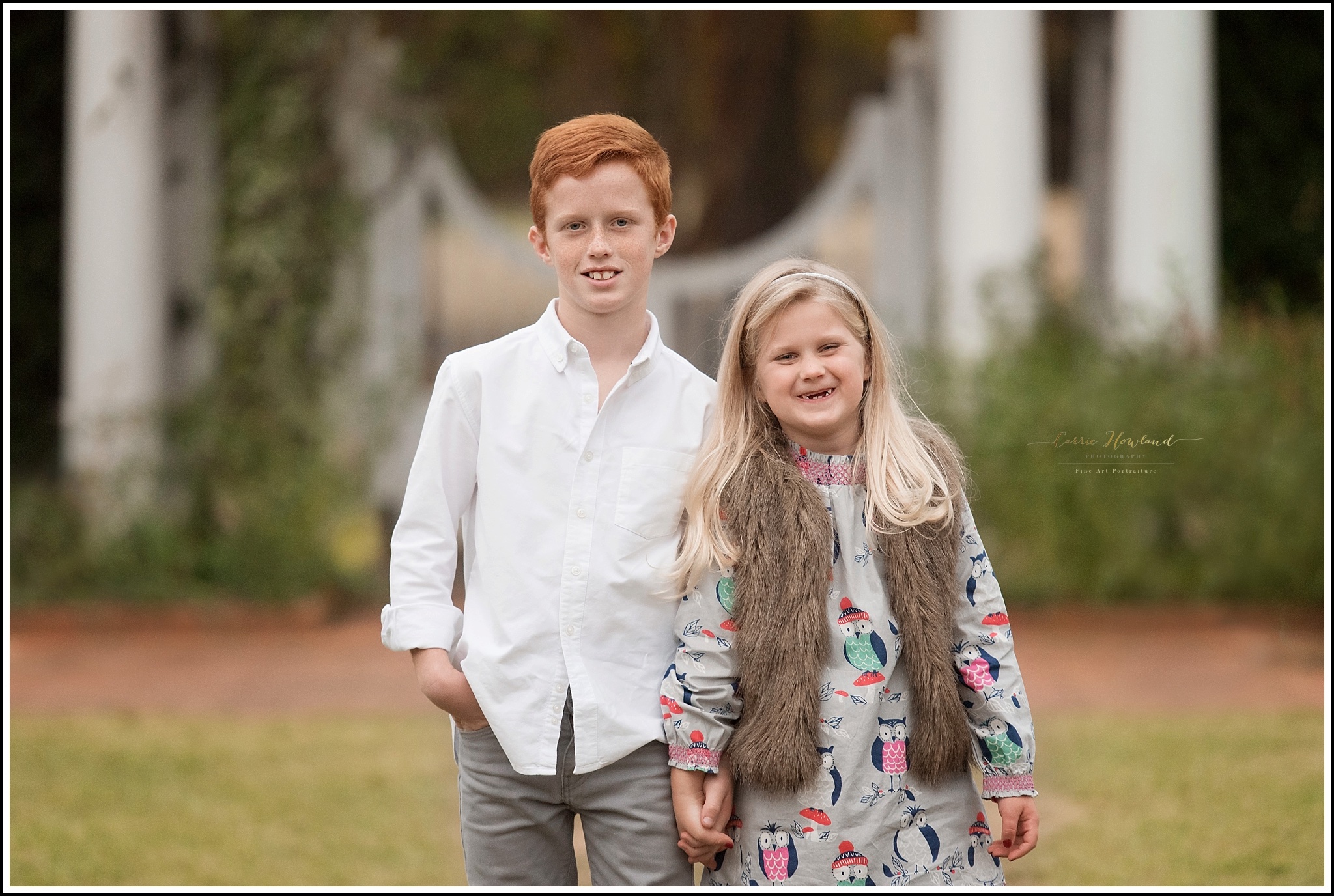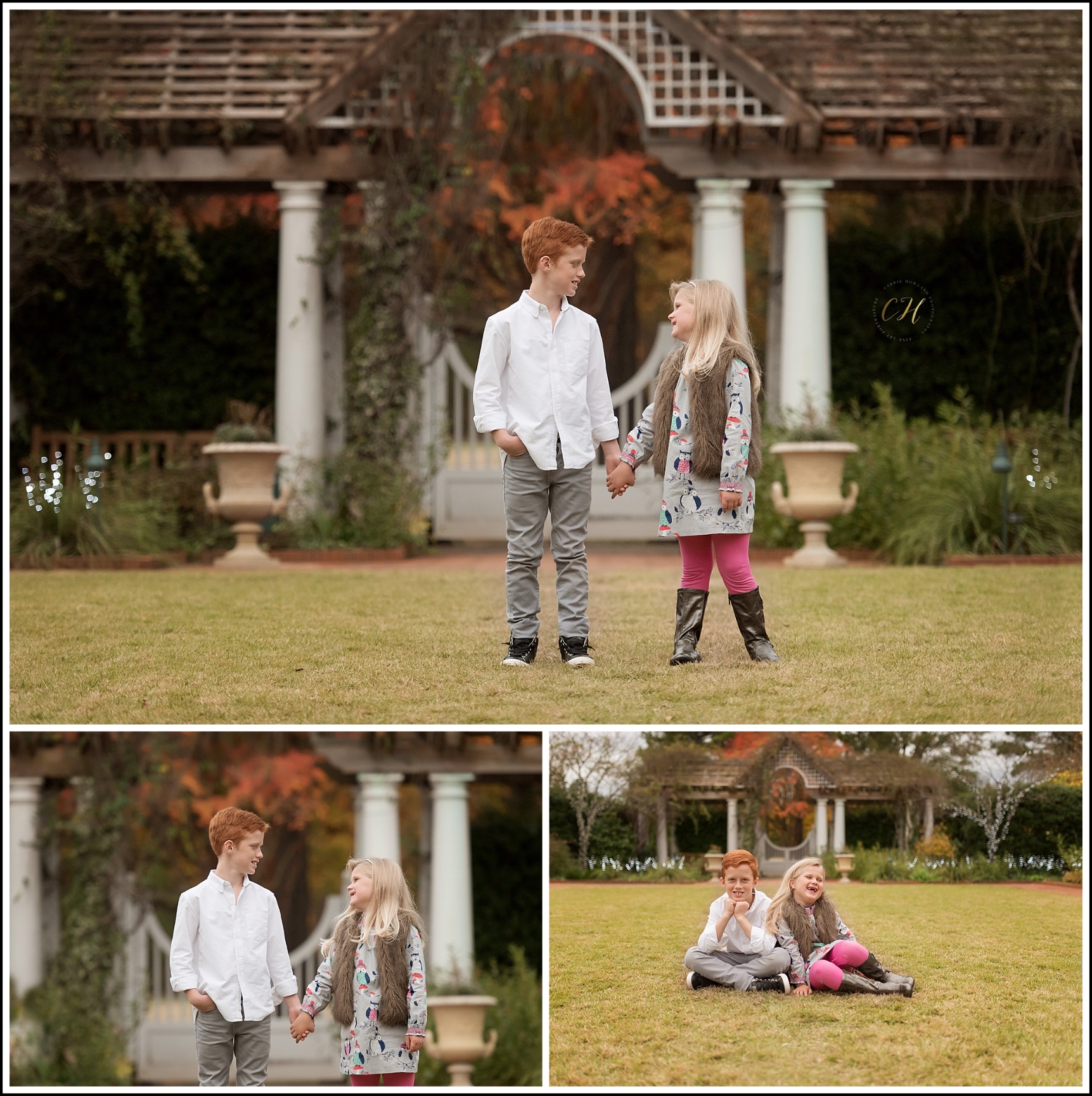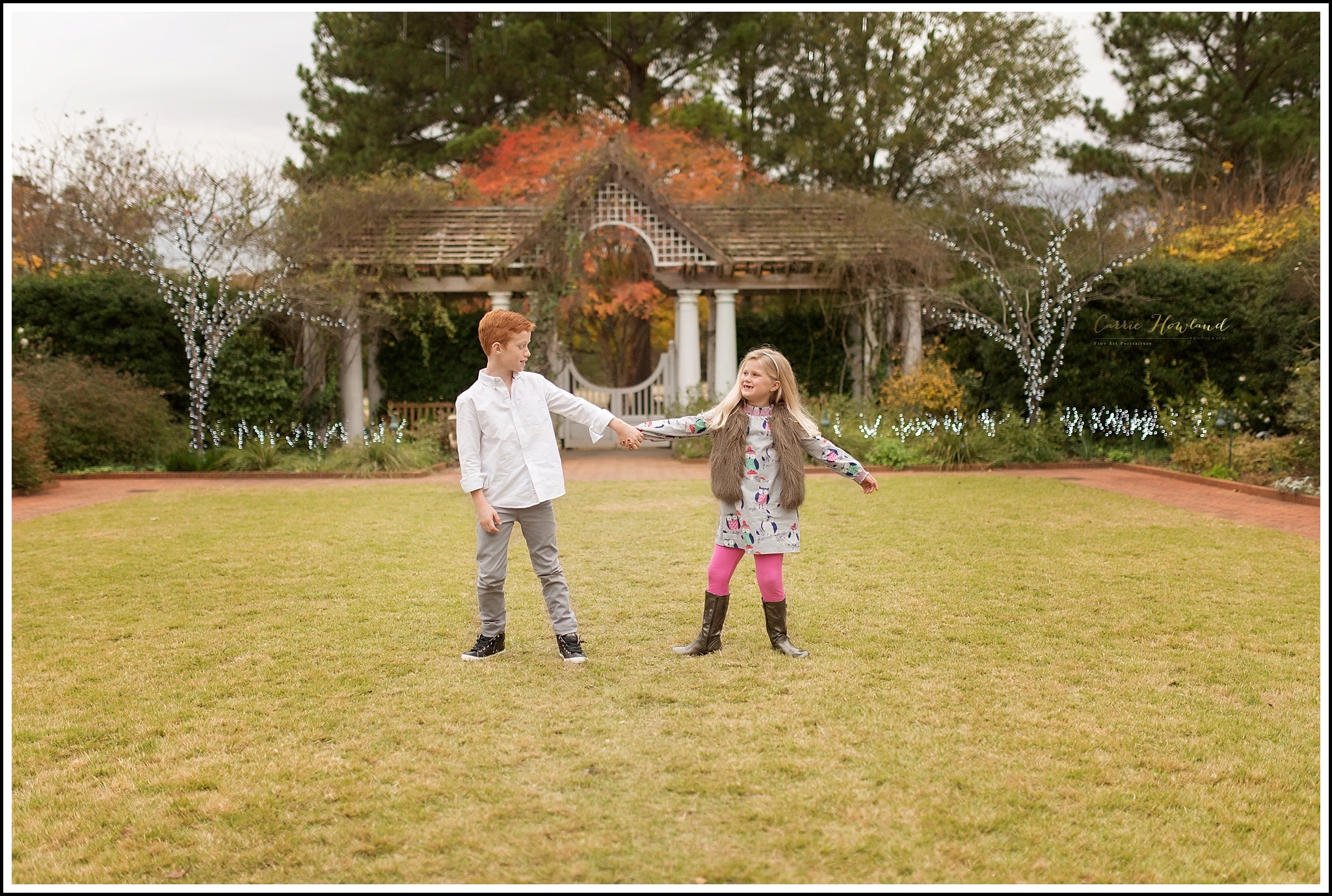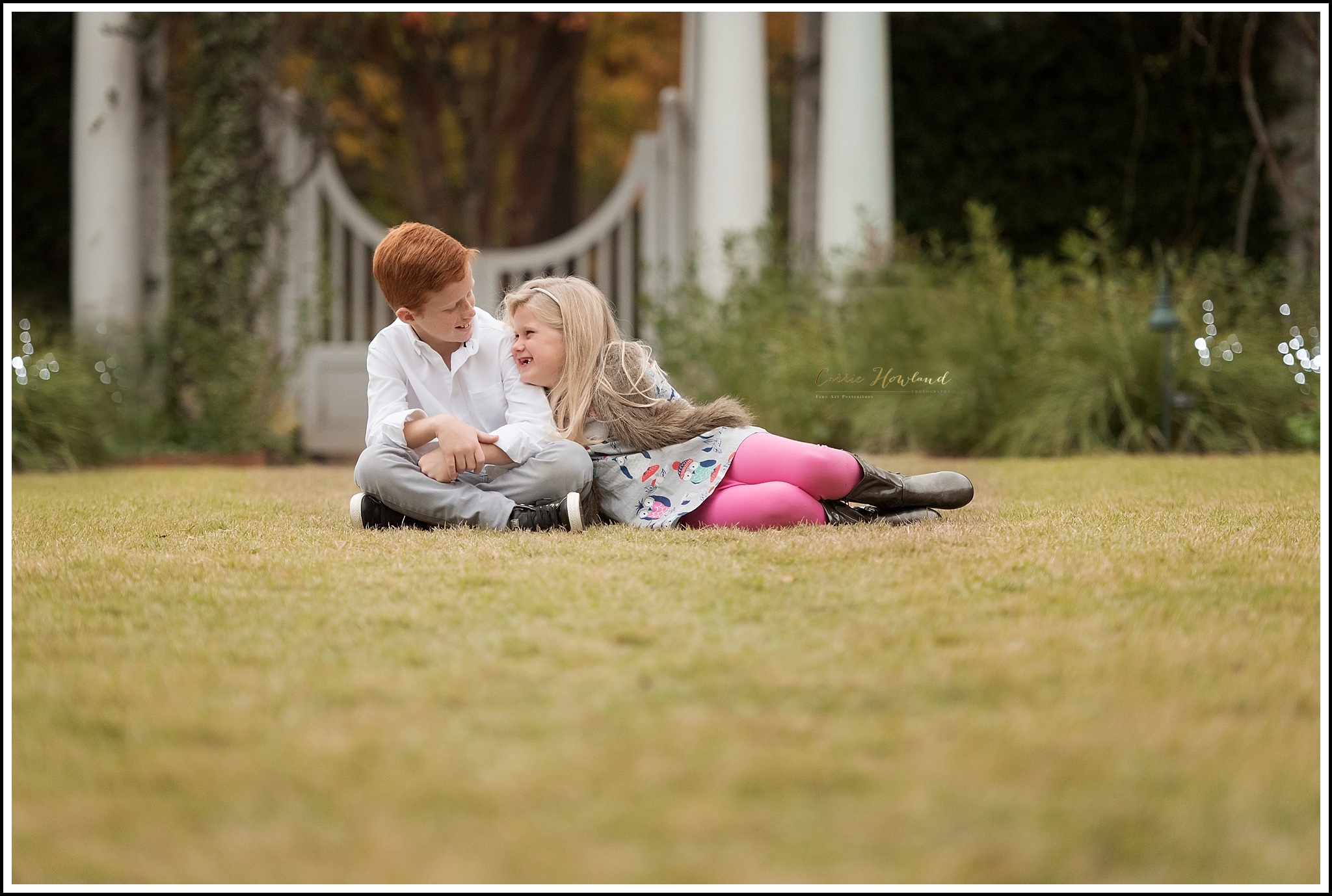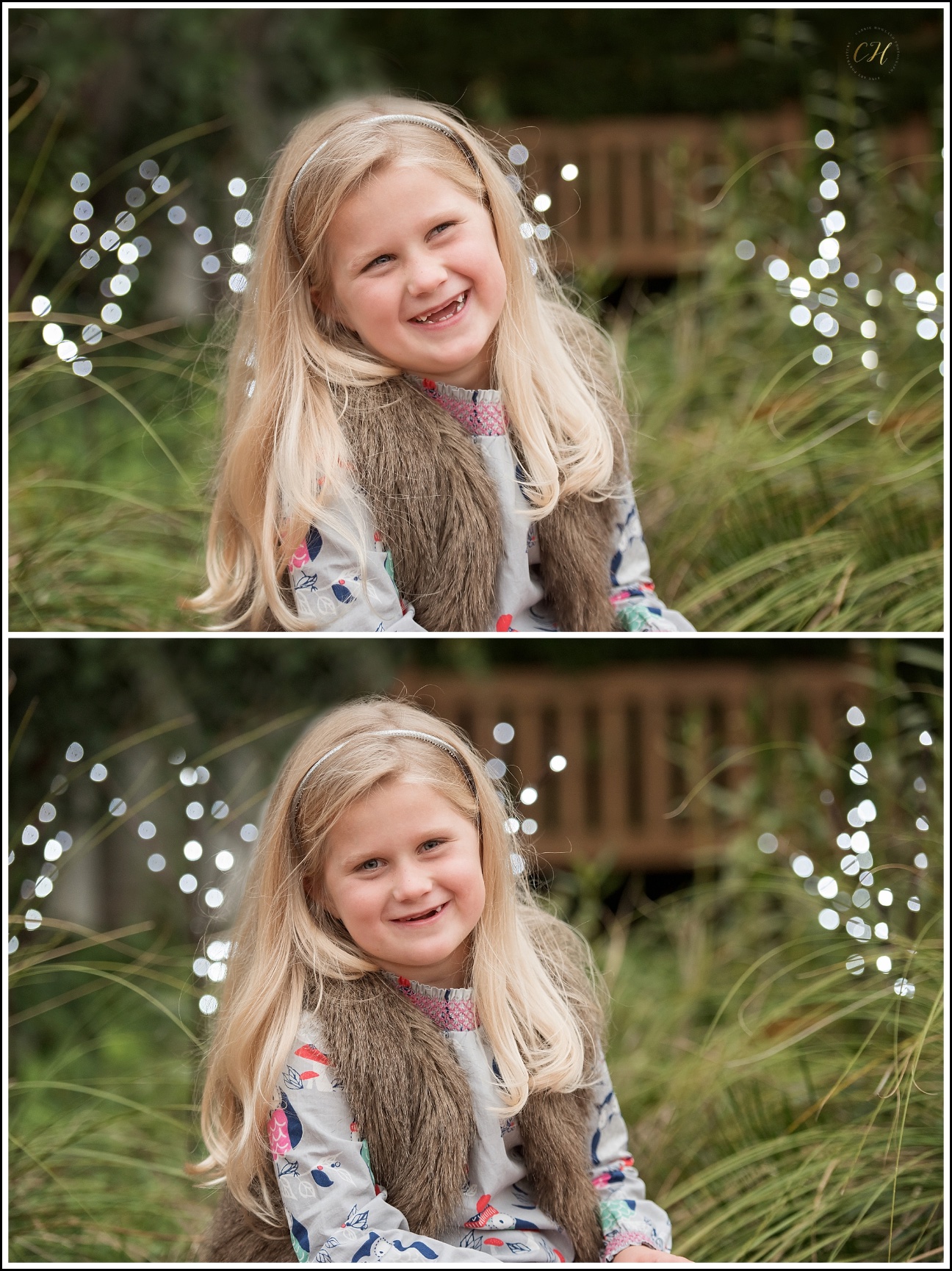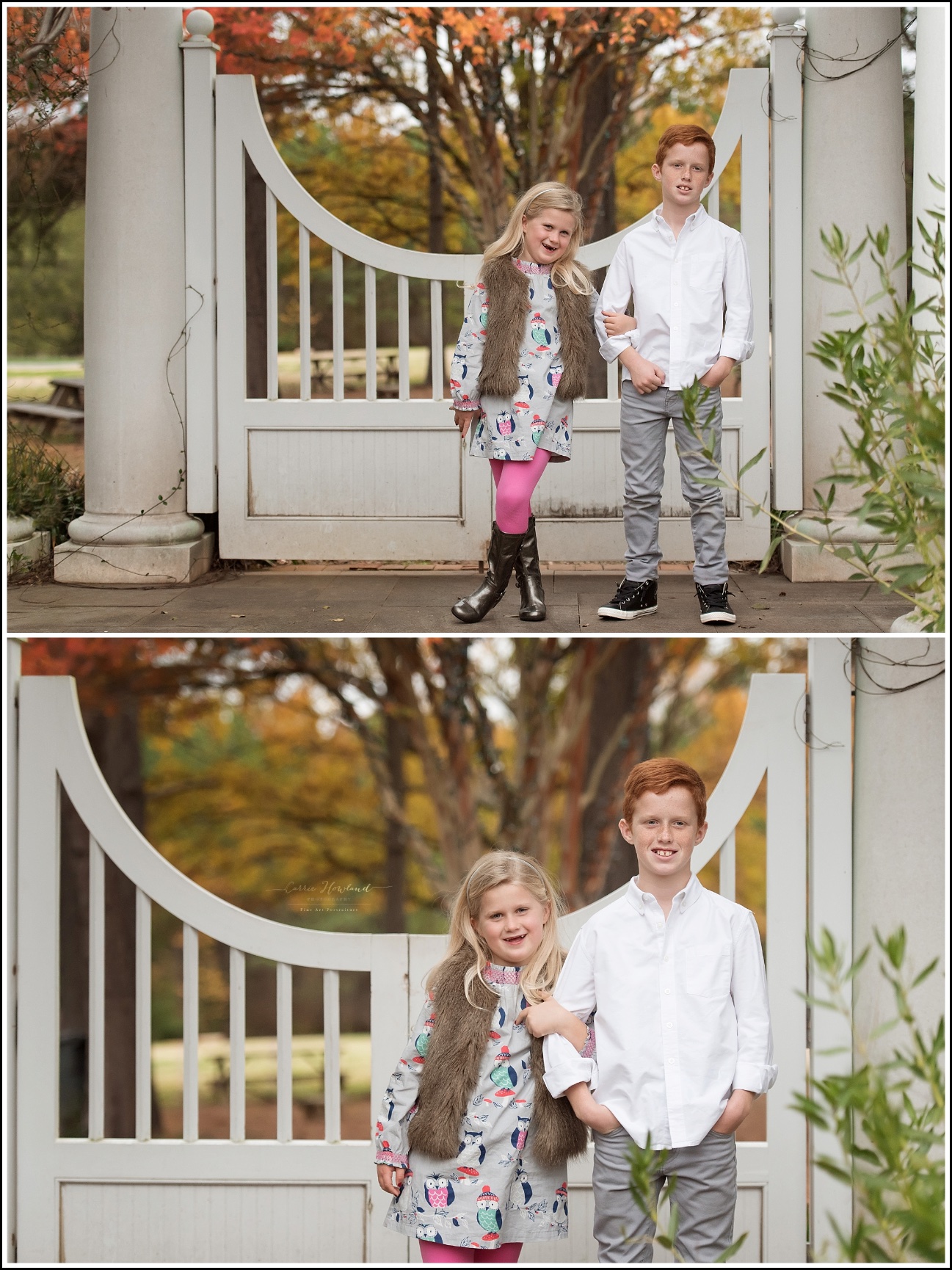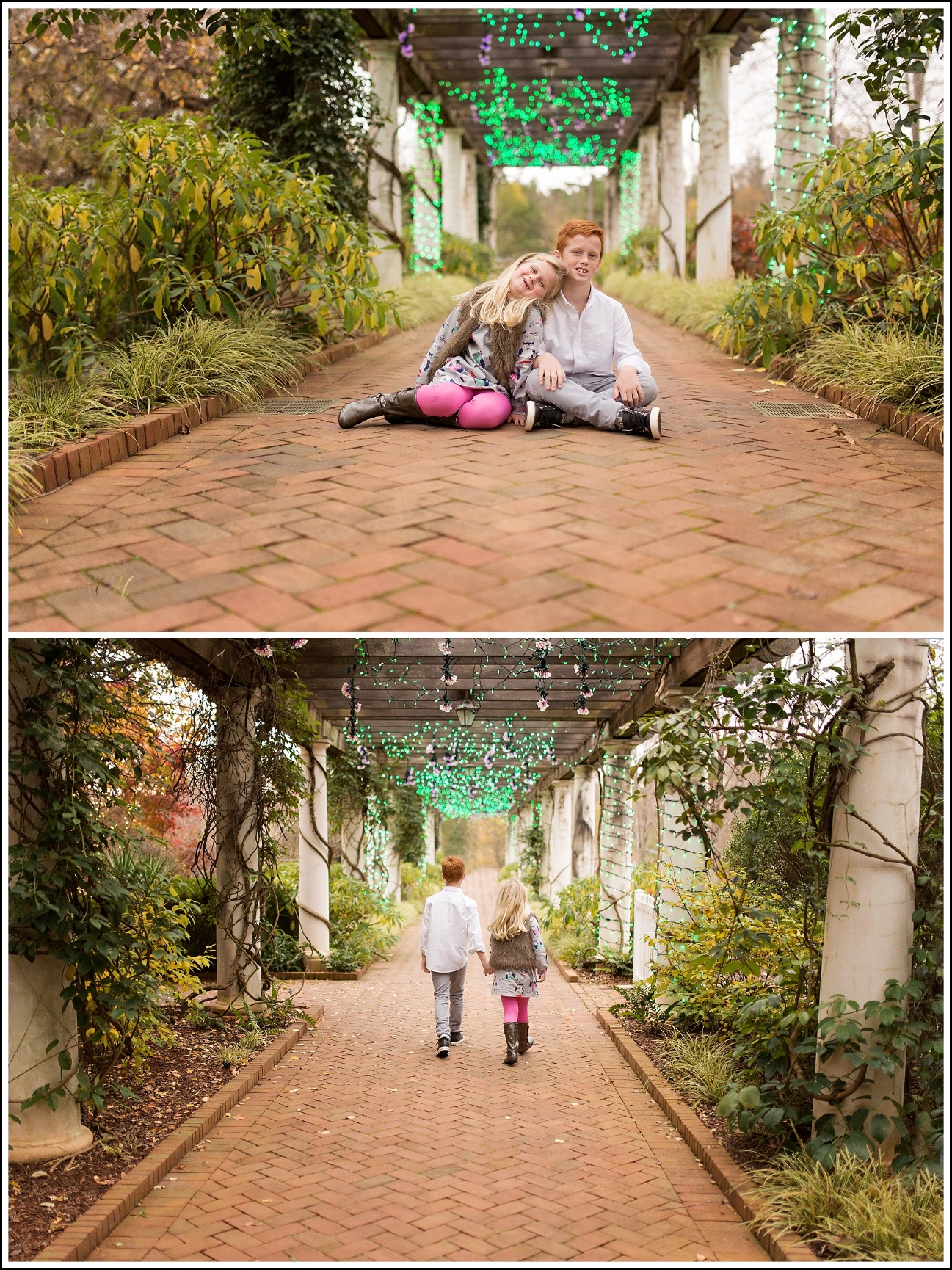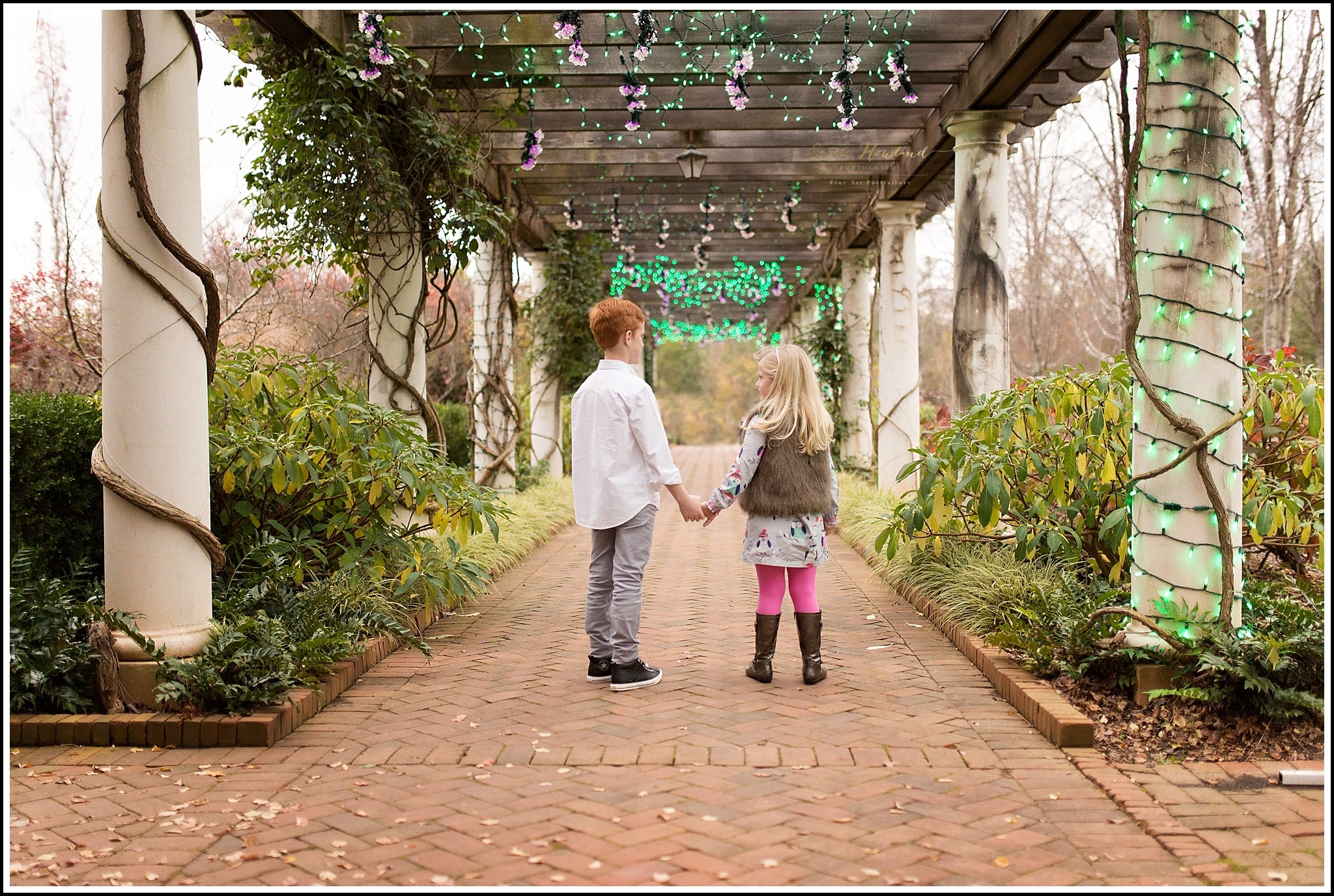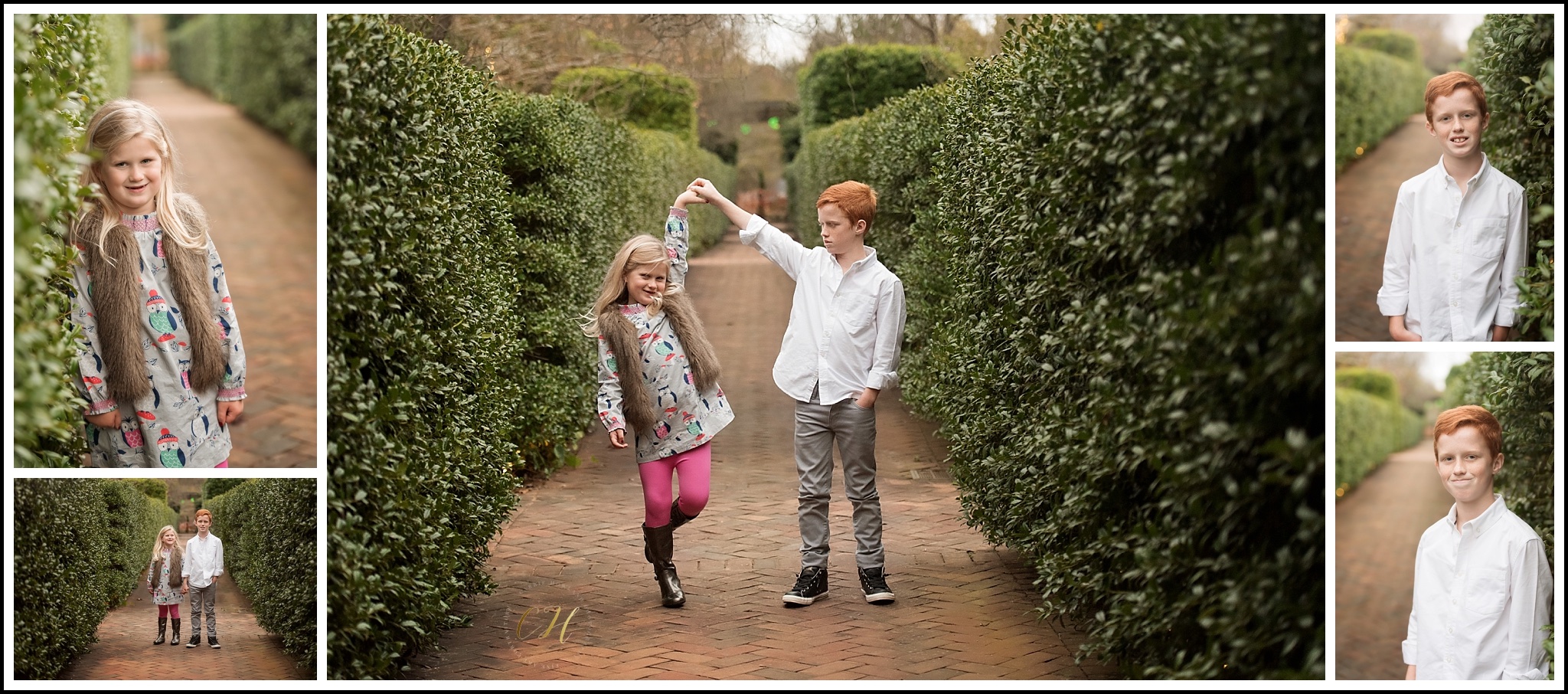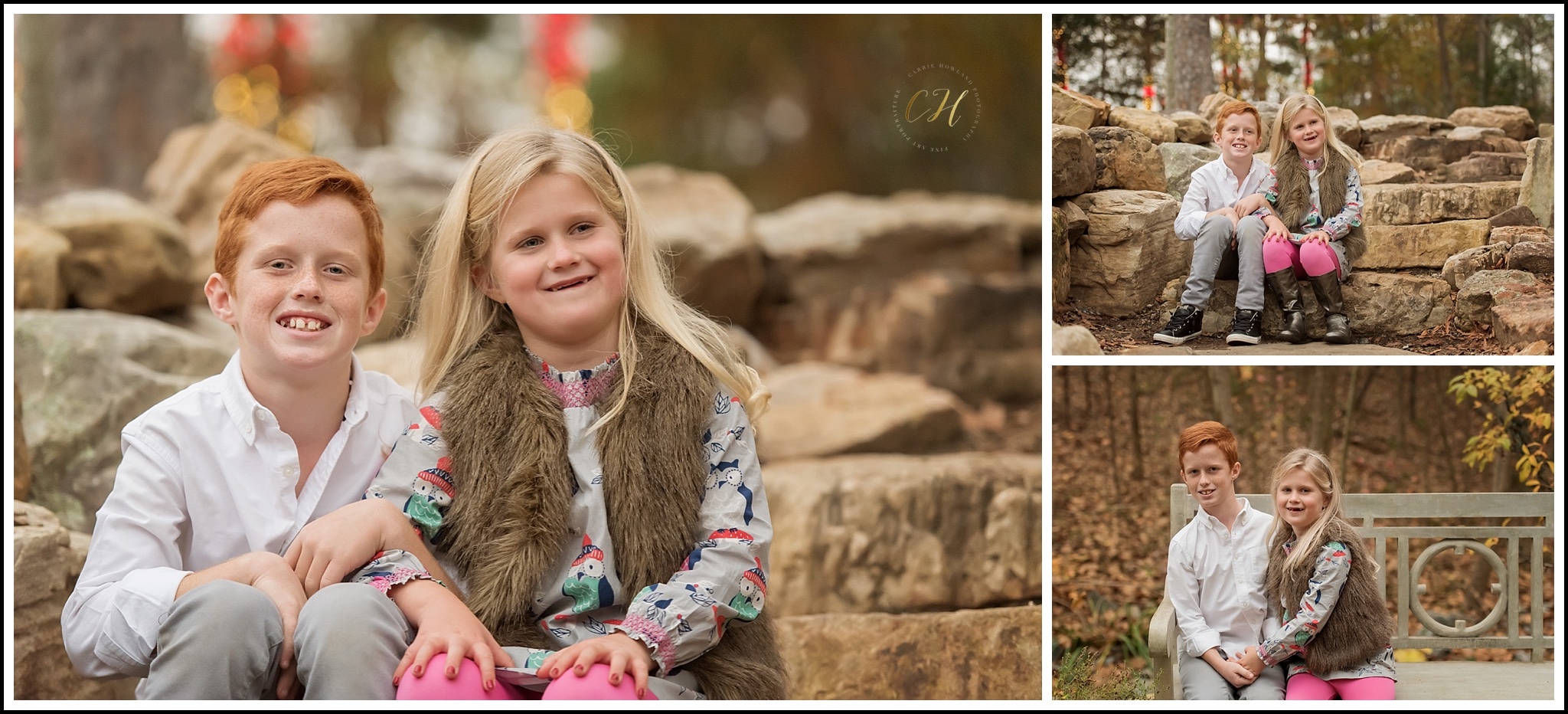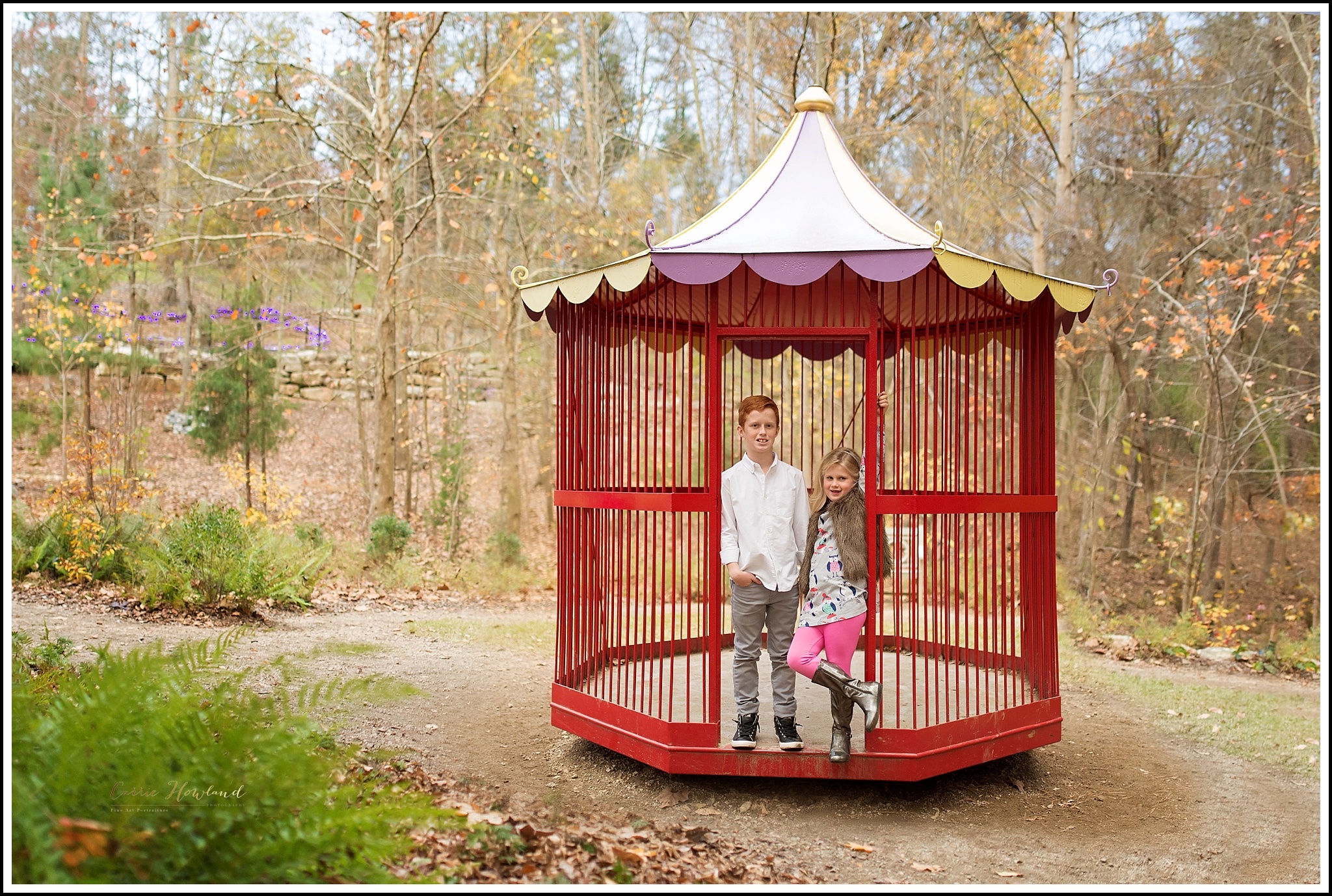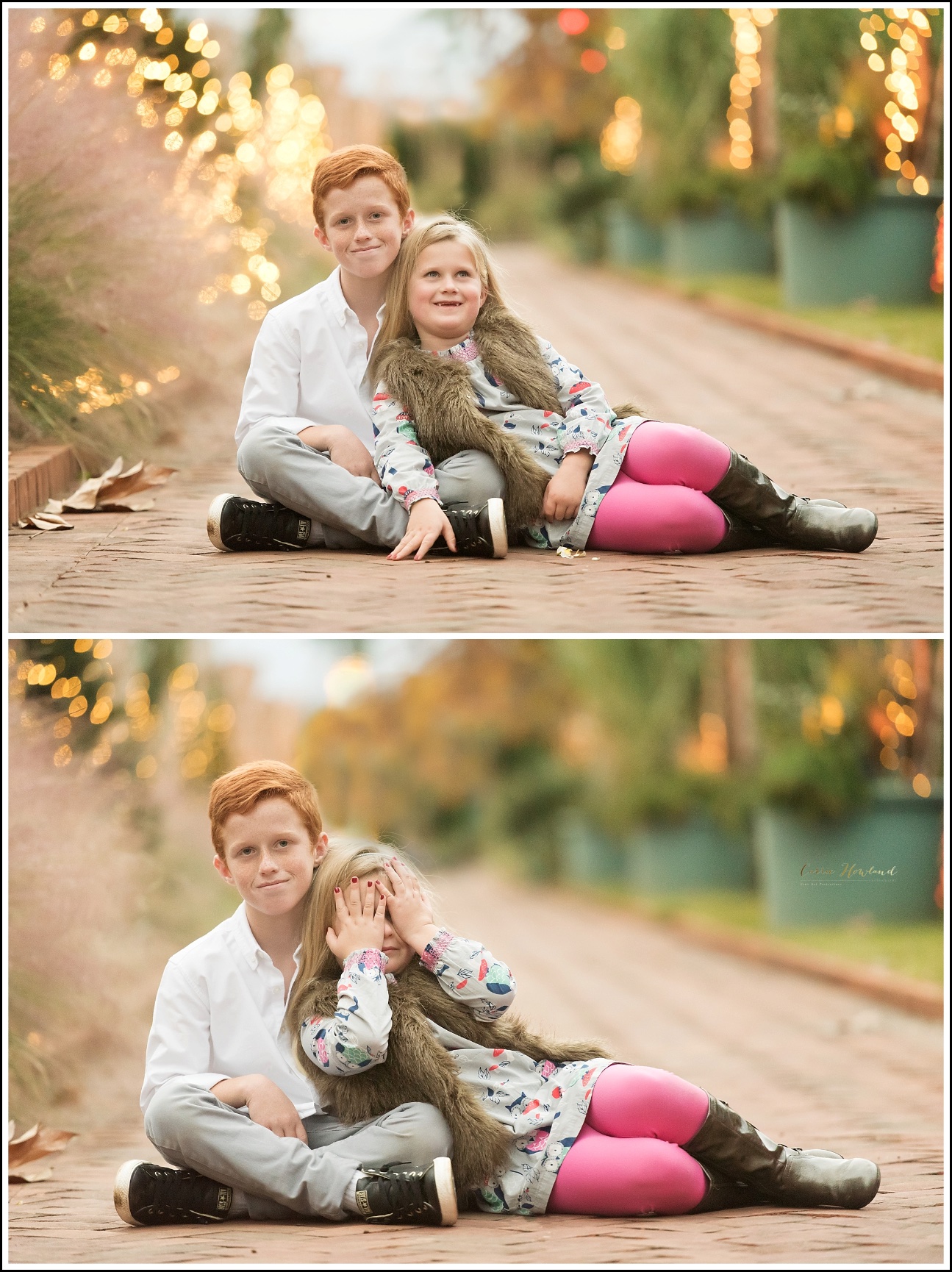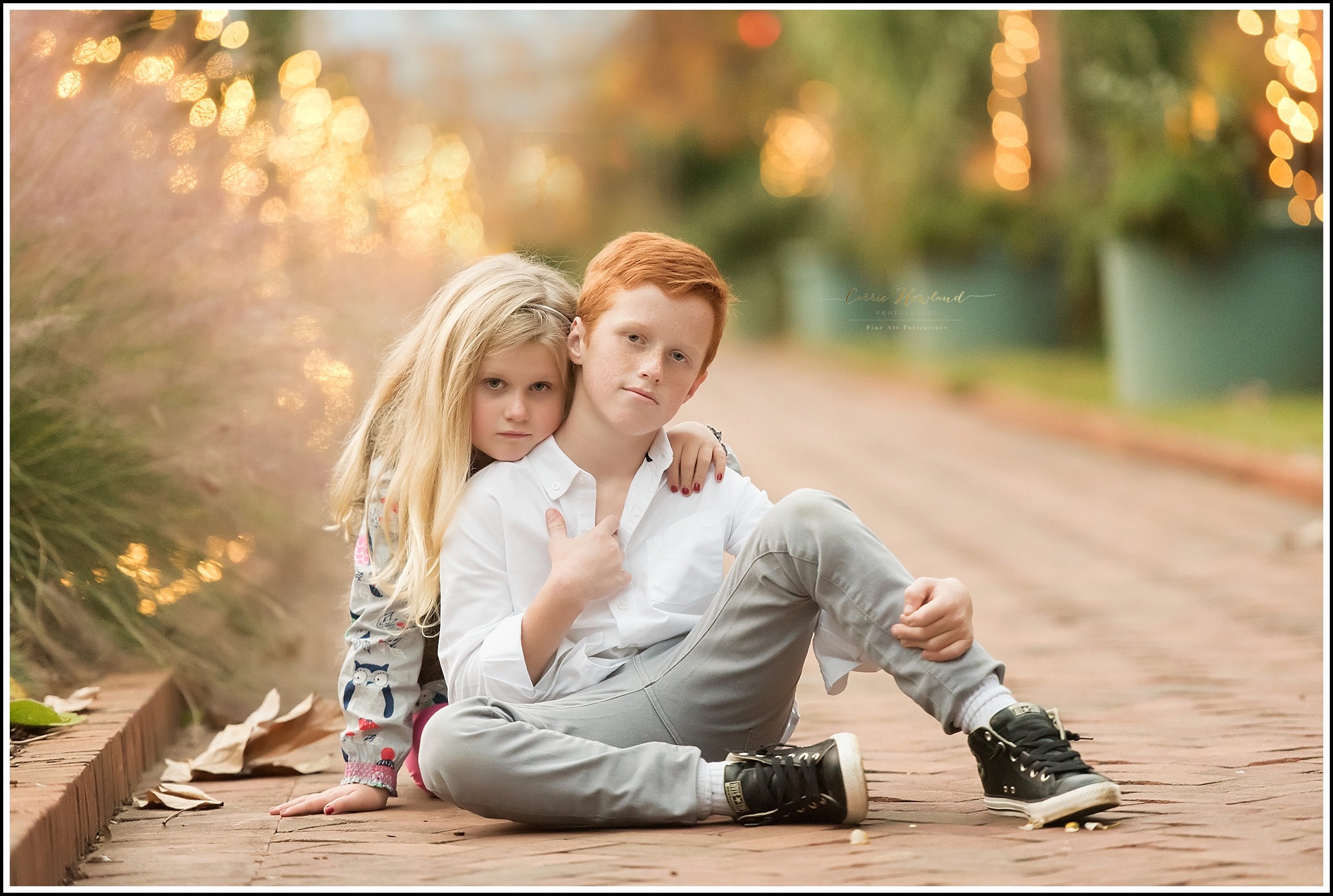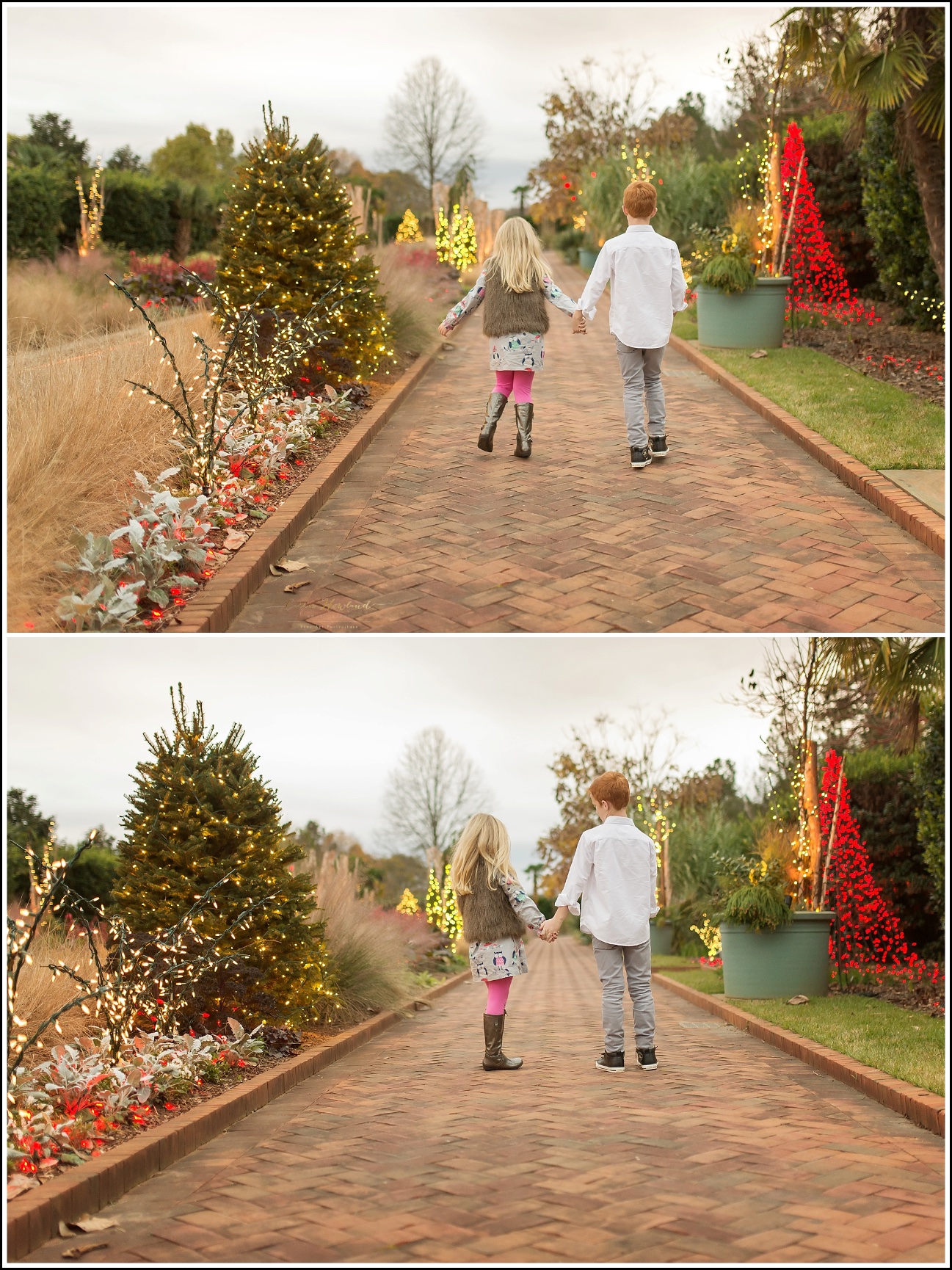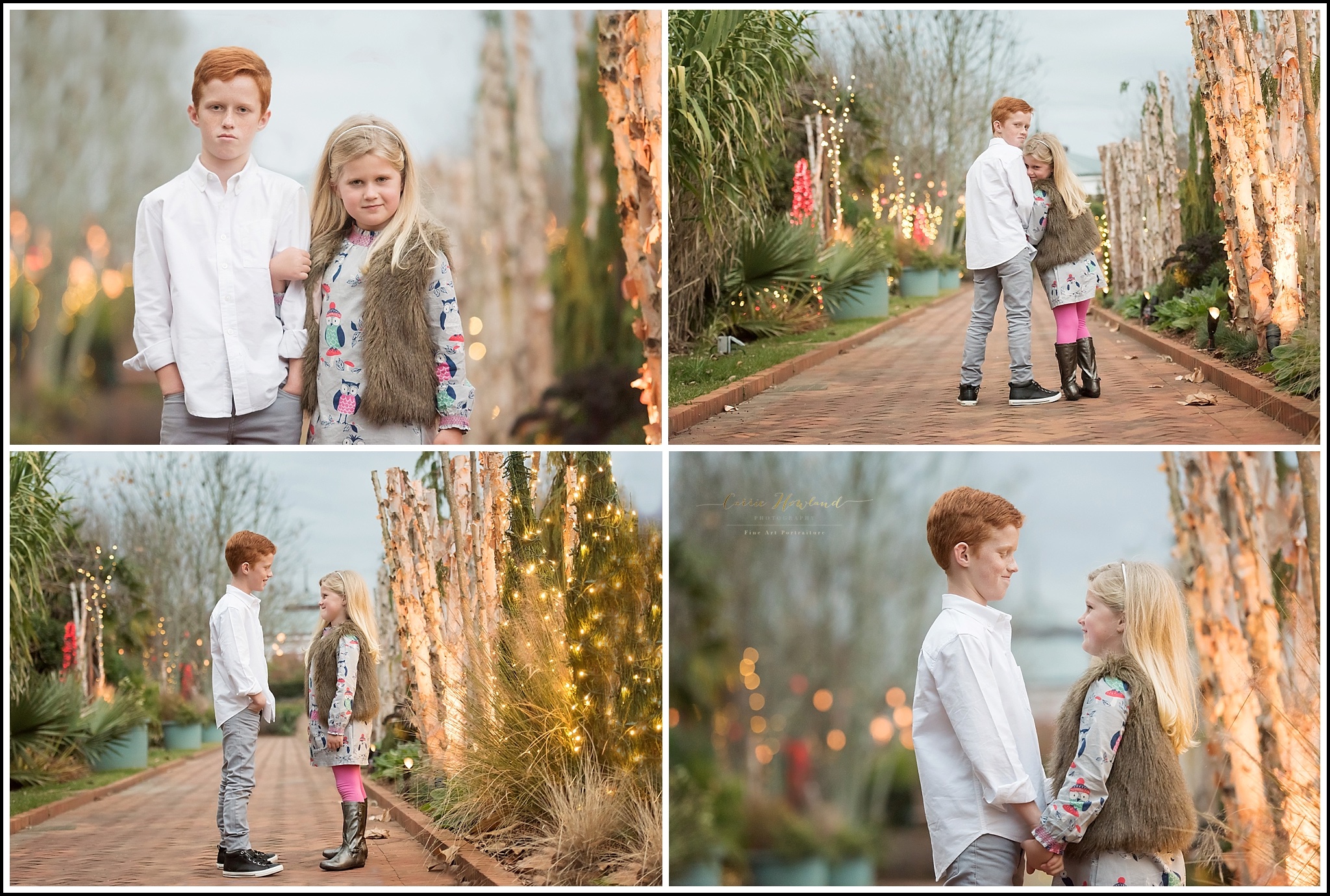 Carrie Howland is a children, family, and newborn photographer located in Charlotte, NC.