It is always fun to do a photo session with friends that you have known for a while.  My husband I have known Steve for years and we have lots of parties, football games on tv, and late night Trivia Persuit games under our belts.  It has been such a joy to see Steve meet and marry the girl of his dreams.  Stacy is beautiful inside and out and together they are such a special couple…or family now that baby "E" has come along.  Can we just talk about her for a second?  OH.MY.GOODNESS.  She is the most breathtaking baby; she has serious baby model potential.    Perfection. 
Knowing that reading is important to this family, I asked them to bring along one of their favorite books.  Turns out it is one of my favorites too!  We found some scenic spots amongst the fall foliage at Latta Park in Dilworth.  I love how the whites and blues pop against the backdrop of the park.  Here are my favorites from this gorgeous family's session.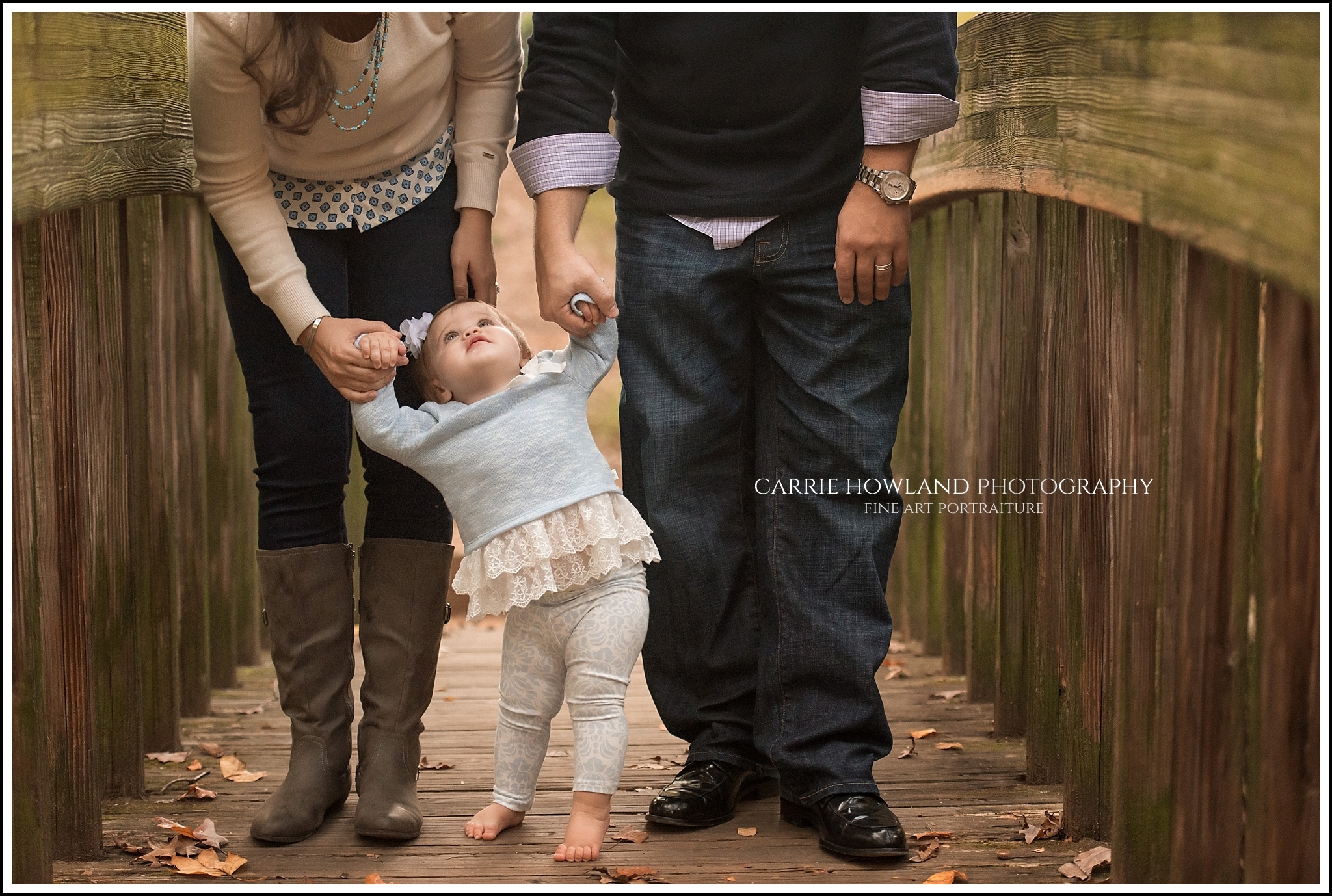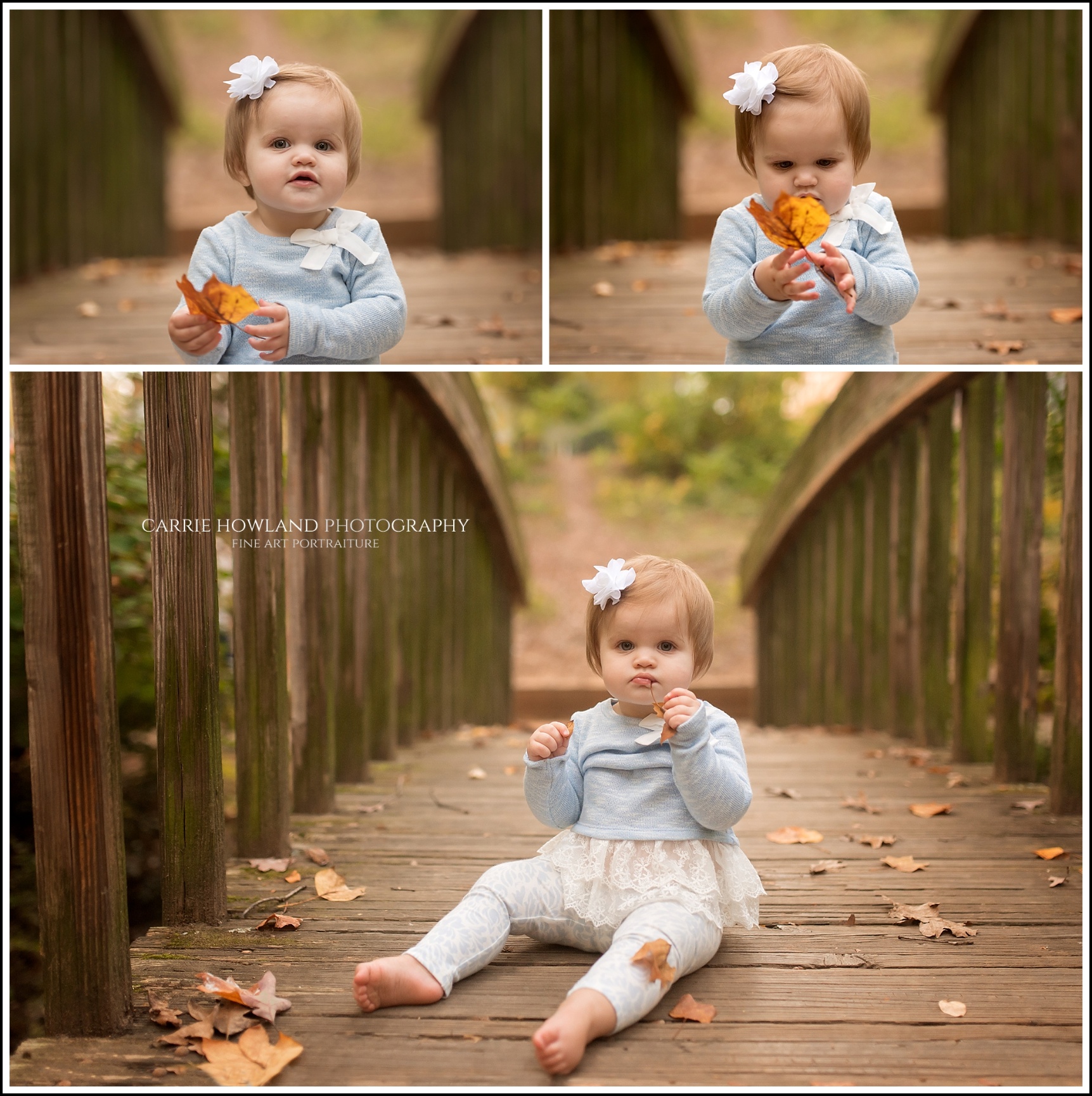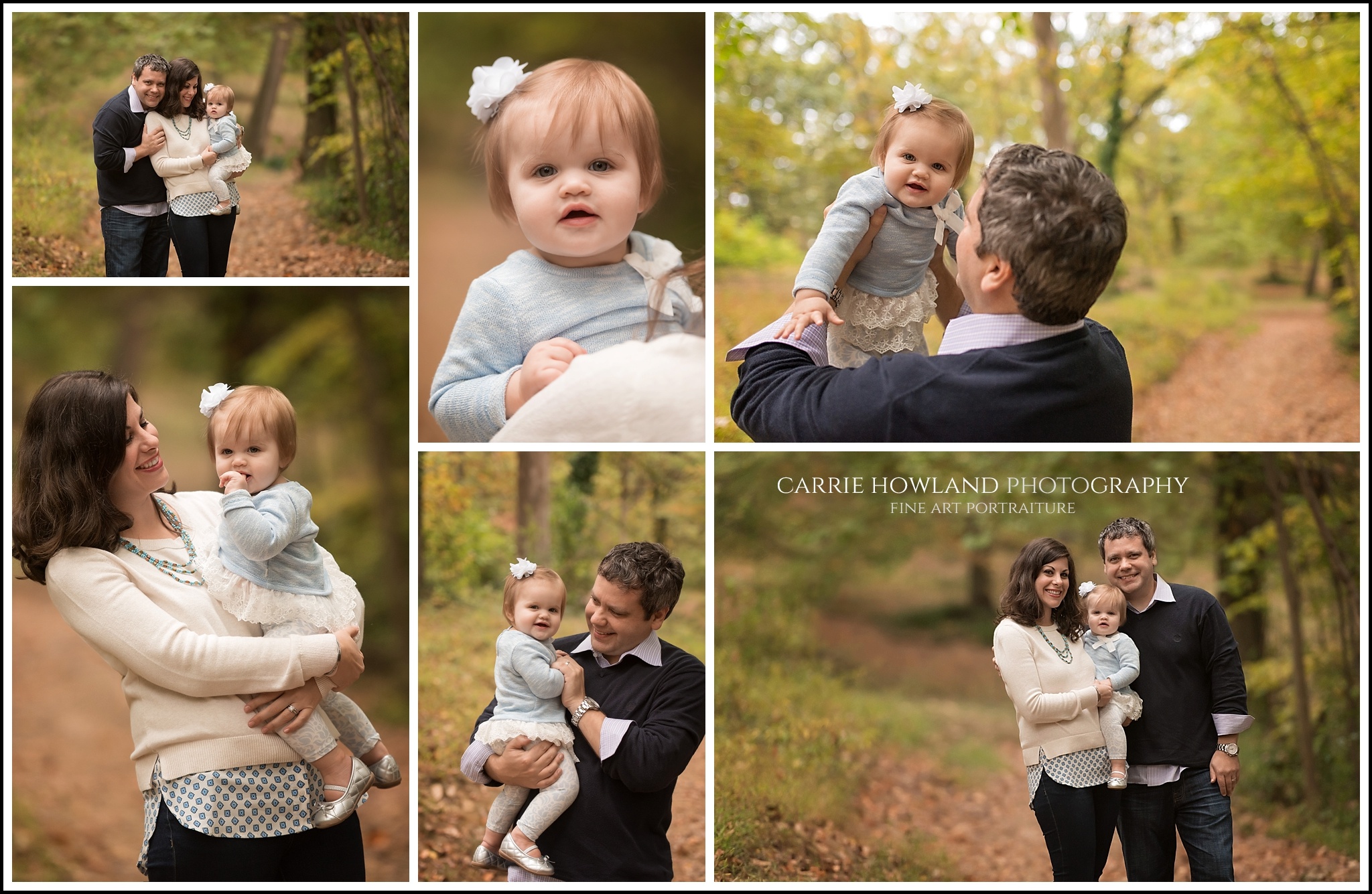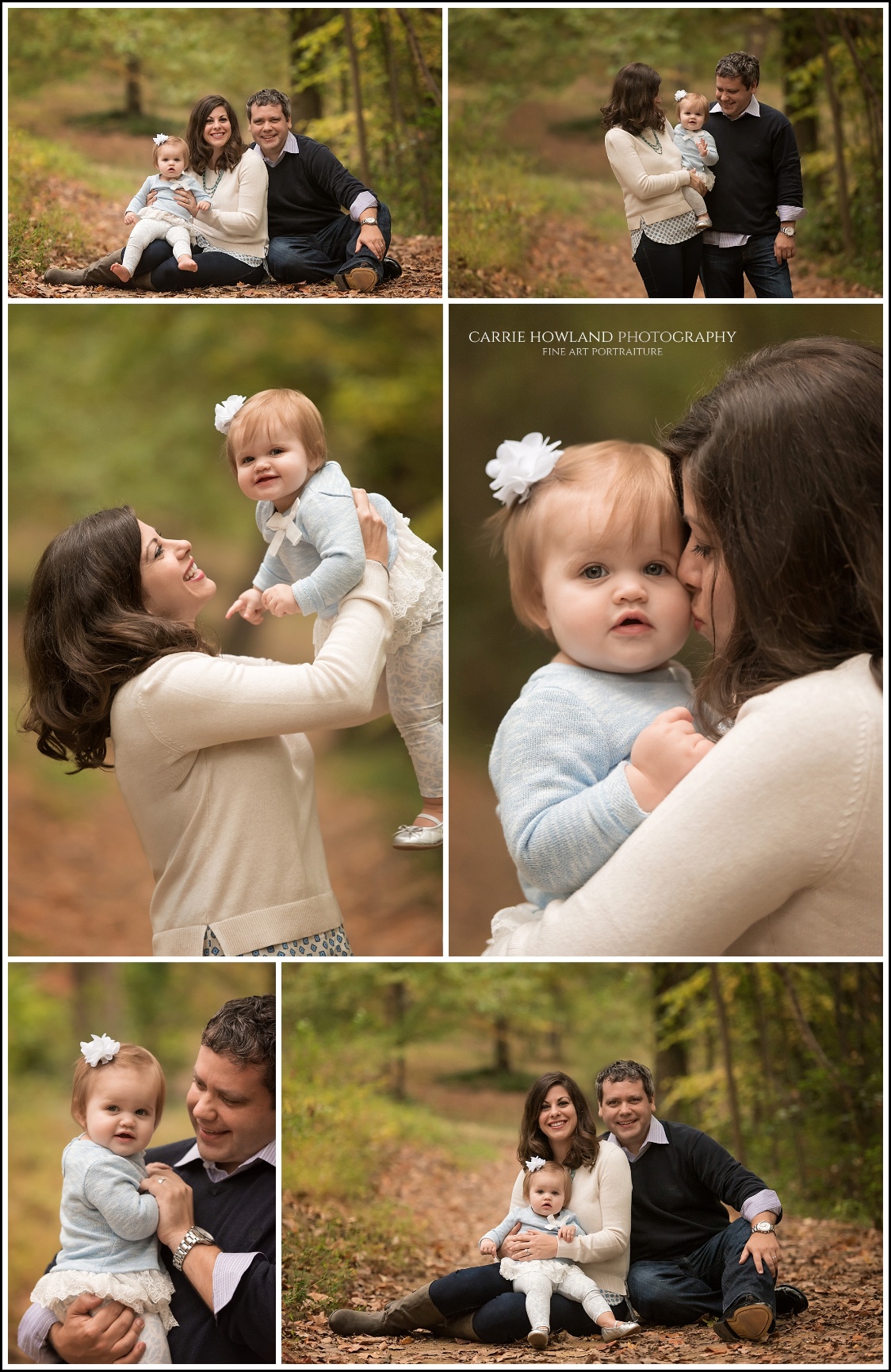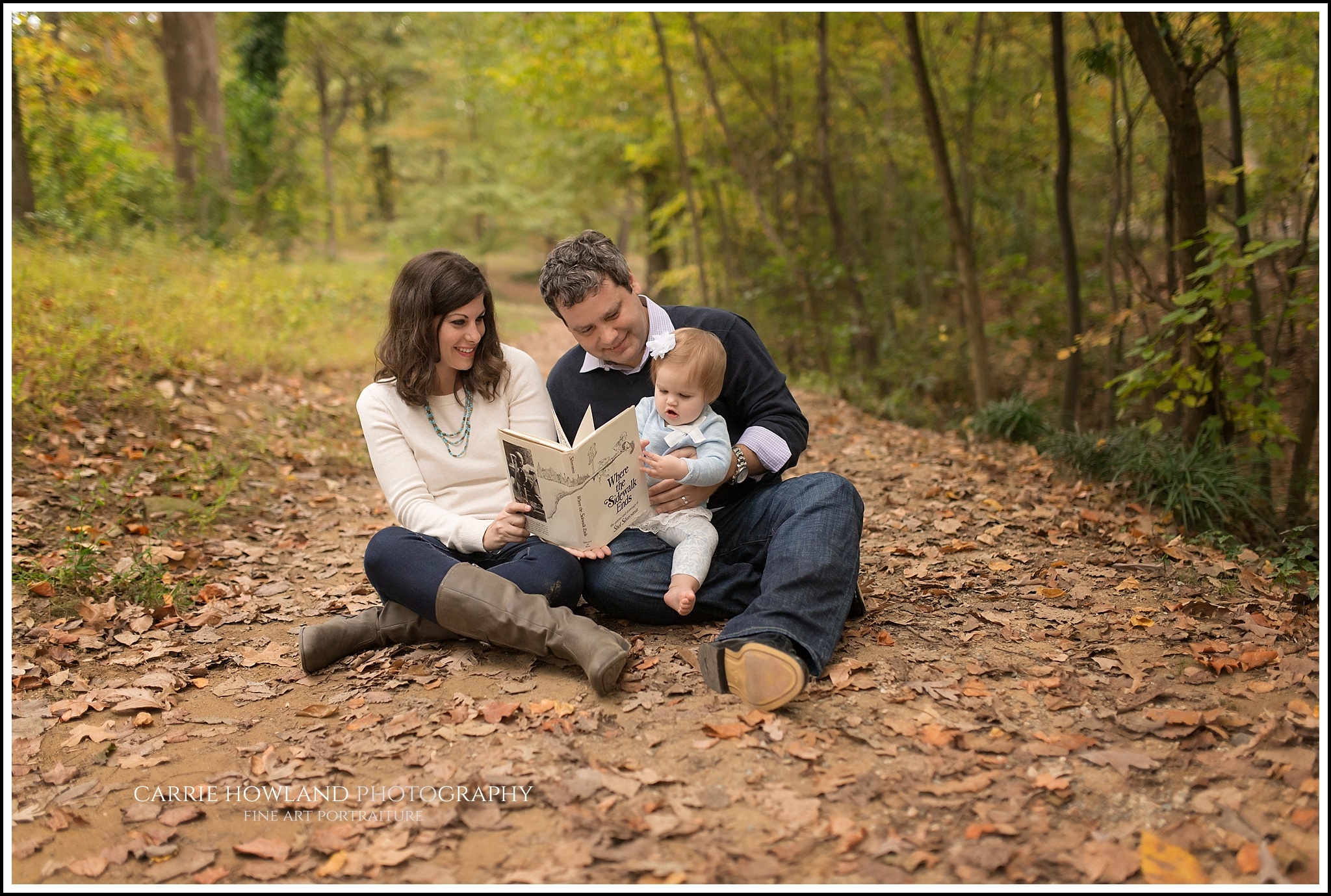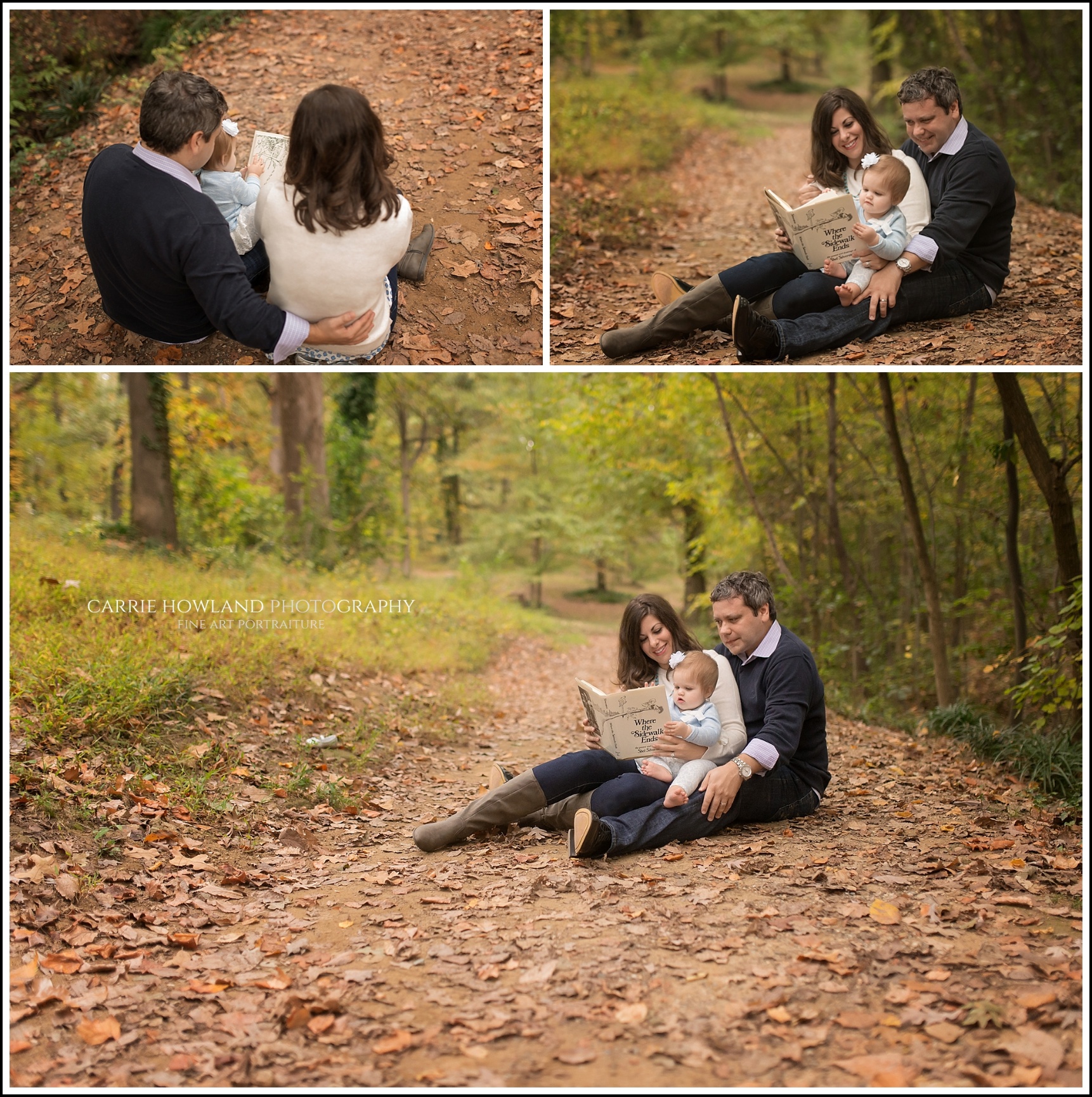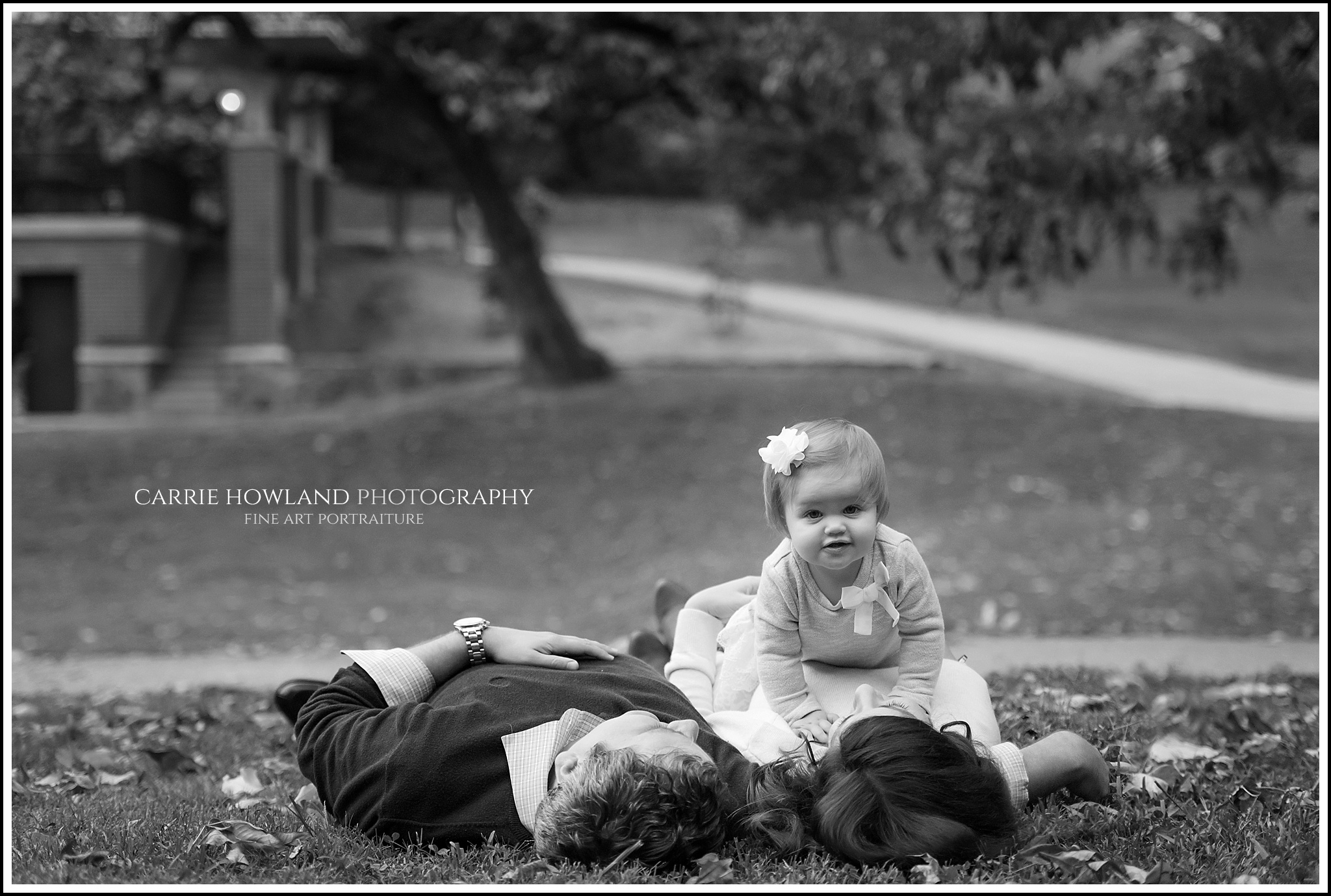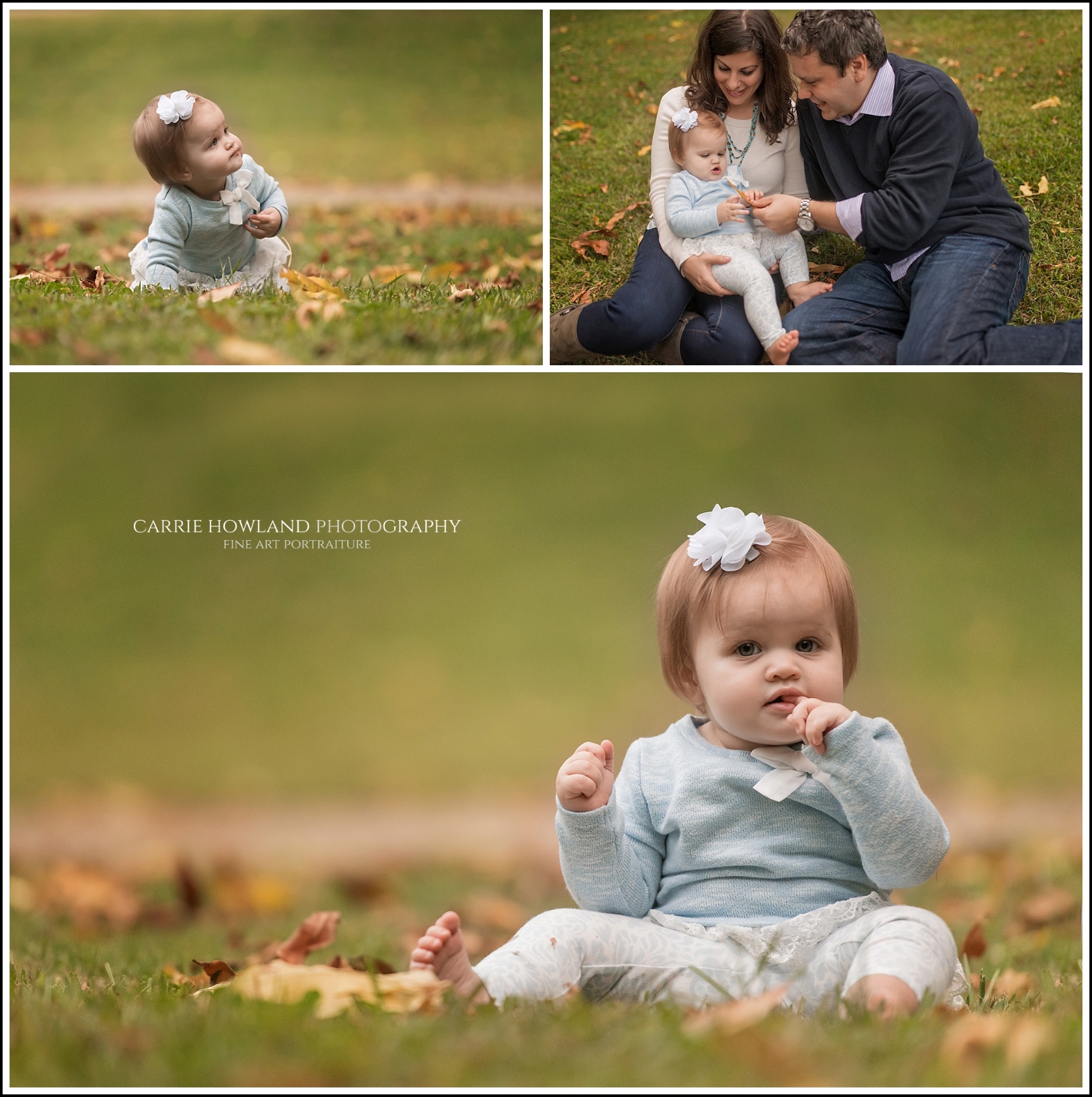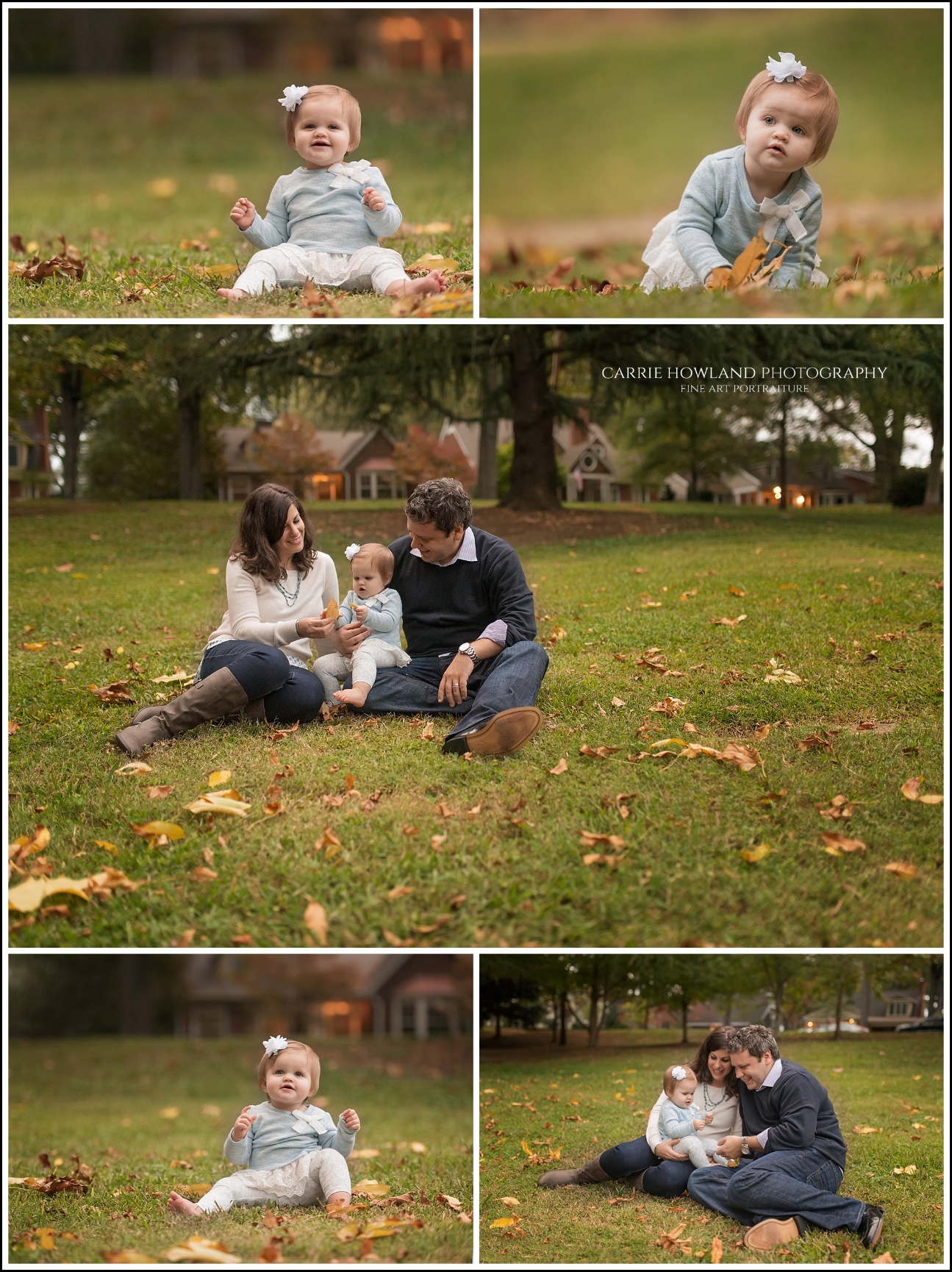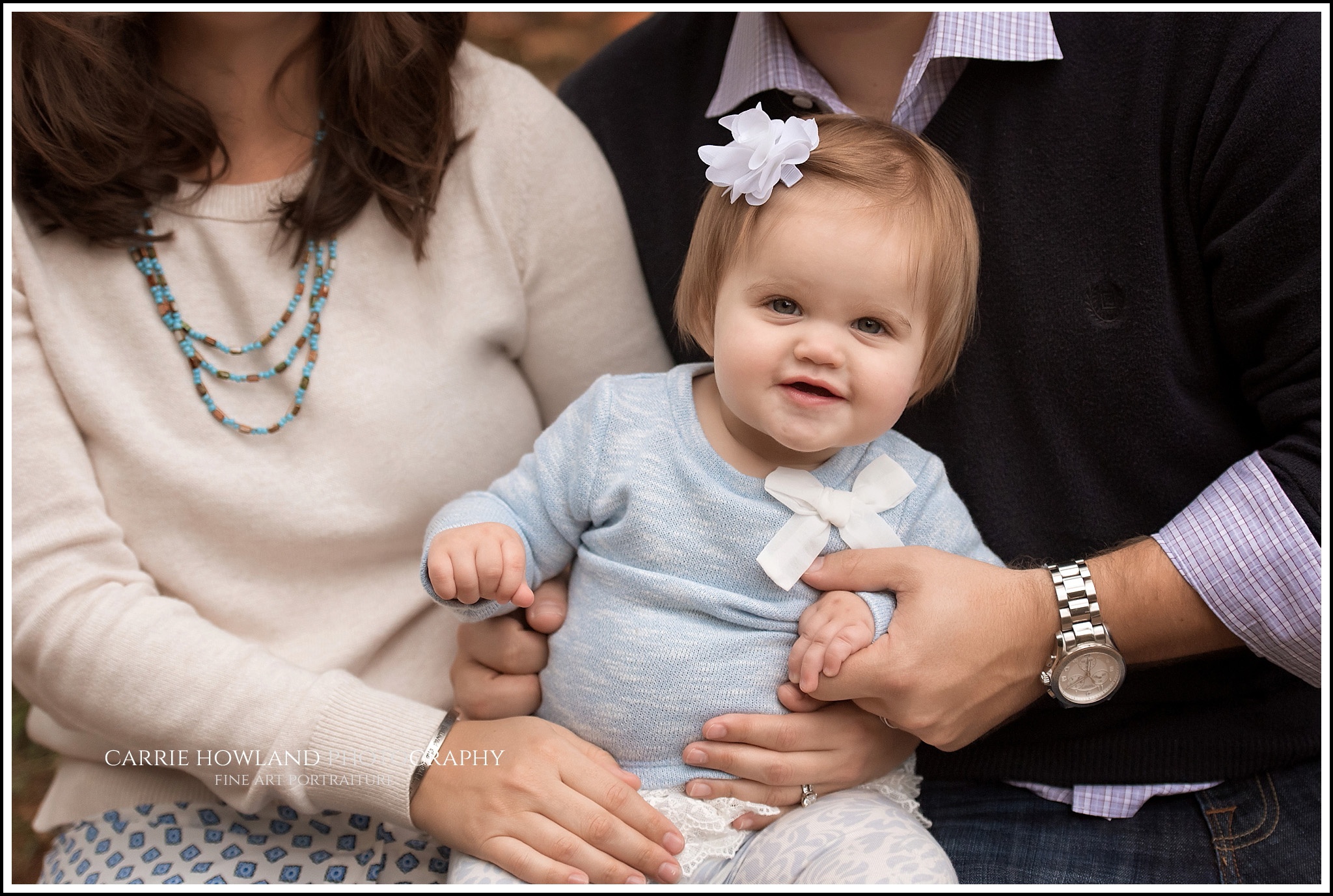 Carrie Howland Photography is a newborn and family photographer located in Charlotte, NC.  Contact me for more information or to set up your own family session today.